You bedroom is the most personal space in your home — one that should be comfortable, relaxing, and a complete reflection of your tastes and style. One of the best ways to showcase the latter is by hanging wall art and decor that you love, whether it's because it has sentimental value, your simply love the way it looks, it has a story or message that speaks to you, or for any other reason you choose it (this space is all about you, remember). If you're currently staring at a blank-walled bedroom or you're not that into what you currently have hanging up, below are a few unique bedroom wall art ideas to consider.

Frame something significant.
Who says wall art has to actually be art? In your bedroom especially, toss out notions of conventional art and frame something significant–like your wedding invitation, pages from a favorite book, art you've made yourself, or anything else that has personal significance.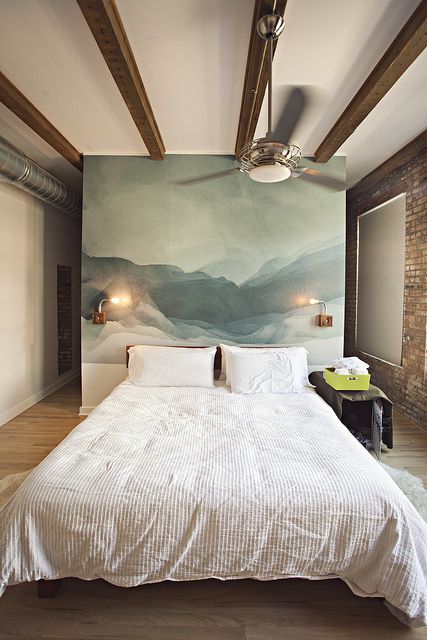 Try a mural.
Don't have a headboard? Frame your bed with art instead. Try a mural (use a decal if you live in a rental or don't want to get something professional painted), a set of painted wall panels, a tapestry, or a large work that spans the entire width of the bed (just be sure it's properly secured).
Showcase family photos.
Some people have an aversion to covering their home in family photos for fear that the public spaces will become overly personal. But the bedroom is a different story. It's an ideal spot to create a family photo wall or have a favorite image blown up on canvas or framed.
Get with the trends.
If your bedroom is bland, boring, or needs a dose of style, wall art can change everything. Choose an on-trend piece–we love macrame this year–to give the entire room an updated, finished look.